Caption Goes Here
Promotions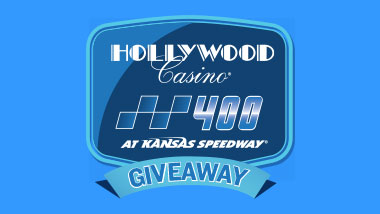 Caption Goes Here
Crazy 8's table games promotion
august 1 - september 2
Receive one entry for every one hour of rated table play on any live table game from Aug. 1 at 5am thru Sept. 2 at 10pm.

Members can earn additional entries if they hit a suited Blackjack playing Blackjack, a natural eight on Baccarat, a hard eight on Craps, an eight on Roulette, 3 eights on Pai Gow, 3 eights on Mississippi Stud, 3 eights on Three Card Poker, 3 eights on Ultimate Texas Holdem, or 3 eights on High Card Flush while playing with their Marquee Rewards card.

Guests must complete entry form(s) and drop into the drum located near the table games pit. Guests are responsible for requesting a form from the Table Games Supervisor before the table rating is closed. No entries will be given after the rating is closed. Number of entries will be calculated based on rounding to the closest full hour. Entries are non transferable and must be filled out by awarded patron. Any dispute or situation not covered by above rules will be handled by management. 

On September 2 five winners of $250 in gaming chips will be called at 7pm, 8pm & 9pm with 3 minutes to claim. If a winner does not pick up it will carry over to the 10pm drawing. At 10pm all entries will be returned to the drum and ten winners will be called to claim their share of $6,500 in gaming chips, plus any previously unclaimed prizes. Must be present to win.
See Player Services for Complete Rules.
Caption Goes Here
Hometown team blanket giveaway
Saturday, SeptEMBER 8 | 1:30PM - 6PM
Earn 1,500 points from 5AM Friday, Sept. 7 - 5:50PM on Saturday, Sept. 8 by playing slots & table games with your Marquee Rewards® card.

Once you earn 1,500 points, claim your blanket at the promotional area from 1:30PM to 6PM.
Every 100th Marquee Rewards member in line to claim their blanket will receive $100 Free SlotPlay®!
See Player Services for Complete Rules.
Caption Goes Here
30K winners giveaway
earn now - November 24
Earn one hand written entry for each $1,200+  taxable jackpot from 9pm on August 18 - 8:55pm on November 24.
MARQUEE REWARDS® members are responsible for retaining their entries until the drawing date of November 24, when they will begin placing their entries into the promotional drum at 4pm. 

Members can win once during the preliminary drawings, unclaimed drawing, and grand prize drawing. All entries that have been selected for the preliminary and unclaimed drawings will be placed back into the drum for the grand prize drawing.
• Five guests will each receive $250 in SLOTPLAY® every 30 mins from 5PM – 8:30PM.
• Ten winners will win $250 in SLOTPLAY at 9PM. 
• At 9:15PM, one winner will receive any SLOTPLAY prizes that were not claimed from the 5PM – 9PM drawings.
• If all the prizes have been claimed between 5pm - 9pm, the unclaimed winner will receive $500 in SLOTPLAY.
• At the 10PM Grand Prize drawing, four Marquee Rewards members will win their share of $7,500 in SLOTPLAY.
• PLUS, ONE LUCKY WINNER WILL RECEIVE $10,000 PRIZE PACKAGE!
See Player Services for Complete Rules.
Caption Goes Here
Superstar Reels
win up to $5,000!
Experience our featured attraction with two exciting ways to win! Anyone. Anytime. Any Slot.
Register to enter the
$5,000 HollywoodCasino.com Sweepstakes
new Bingo game, new chances to win
You could win $5,000 when you register to play free slots online at HollywoodCasino.com between August 16 and September 16. We're giving away $5,000 in gift cards to one lucky winner chosen from all entries on September 17.
Already registered? You'll automatically receive one entry.
Increase your chances of winning when you download the Abradoodle Bingo app and submit your email address. You'll receive two more entries!
Abradoodle Bingo is the newest game in the Marquee Rewards family. Try this new, free-to-play bingo game that has some of the highest ratings in the app store, and earn free entries in this month's sweepstakes.
Caption Goes Here
ways to win